Attention Business Leaders, Corporations, and Organizations!
We invite you to participate in our exclusive,
FREE

webinar and uncover the pivotal communication strategies that can drive success across your team's journey. This is a golden opportunity you do not want to miss!

Date & Time:June 12th, 2023 | 02:00 PM UTC | 60MIN
What's in Store for You?
In this enlightening session, you will :
Learn how to foster a communication-driven culture that boosts team motivation and productivity

Discover the crucial milestones that can empower your team to reach new heights of success.

Dive into our unique 4-step methodology for conducting impactful dialogues and gain practical ways to integrate it seamlessly into your workplace environment.
The Outcome?
Unlock the untapped potential of your managers and team members, enhancing their ability to tackle any challenges that cross their path!
Register Today

– Limited Seats Available Don't miss out on this opportunity to revolutionize the way your team communicates.
Seats are filling up quickly, so secure your spot now! Your managers and team's ability to handle challenges that come their way!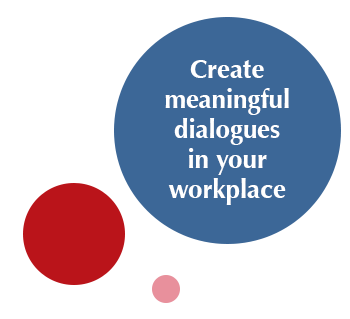 Join us for a FREE 60 minute session of inspiration!
Sign up fast – seats are limited.
Join us for a FREE 60 minutes session of inspiration!
Sign up fast – seats are limited.